Rare Skynyrd & Southern Rock Audio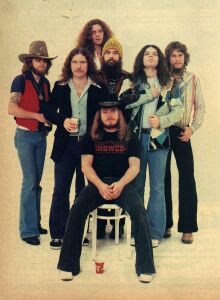 This site was home to the Rare Skynyrd Audio Page. In addition to featuring (at the time) 27 years of the best of Lynyrd Skynyrd live in concert, this page featured the best unofficial live recordings from some of Southern Rock's biggest bands in RealAudio.
Click on "STREAM" to have the files play instantly, or click on "DOWNLOAD" to download the file to your computer. For better downloading results, right-click on "DOWNLOAD" and click on "Save Target As" or "Save Link As".